The Polish Chamber of Packaging is a partner of the Taropak
The 25th anniversary of the Polish Chamber of Packaging Industry is a trade partner of TAROPAK!
The Polish Chamber of Packaging was established in October 1994. The Chamber is an organization of the self-government of entrepreneurs gathering producers of packaging, packaging materials, machines and devices for the packaging industry. It was created in response to the needs of the packaging industry environment. He is a representative of the interests of this environment. He provides support in the development of companies, especially small and medium-sized enterprises. Provides educational and information service. It supports activities for promotion and marketing. It organizes economic and promotional missions as well as marketing and information missions. Membership in the Chamber authenticates the company towards its market partners. The Chamber acts as an intermediary in establishing business contacts and cooperative. It supports the presence of Chamber member companies on the Polish market and on foreign markets. He is the organizer of the Competition for thesis on packaging and co-organizer of the competition for packaging PakStar. He awards the titles 'Meritorious for the packaging industry' and 'A company deserved for the packaging industry'. The Chamber is also the initiator of the "Packaging Day" (September 15). The president of the Chamber is prof. dr hab. Eng. Stanisław Tkaczyk.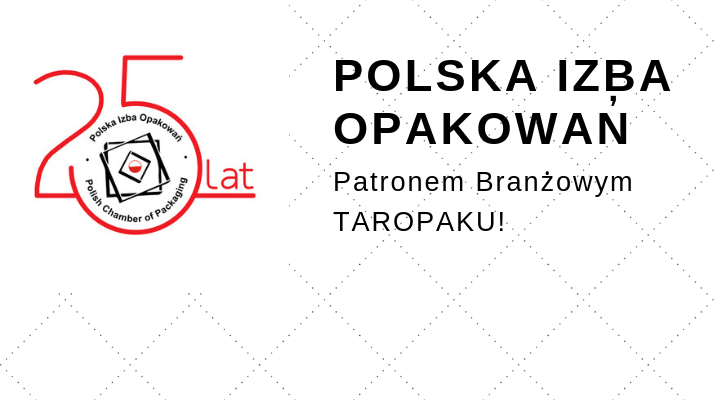 Currently, the Polish Chamber of Packaging has 87 members. Most of them are companies that produce packaging, packaging materials as well as machinery and equipment for packaging and packaging production. On the occasion of the 25th anniversary of the Chamber's existence, a number of events will be organized informing about the tasks and achievements of this organization.
Congratulations!