Submit the product in the Gold Medal competition - TAROPAK 2022
Stand on the highest fair podium - submit your product in the MTP Group Gold Medal competition as part of the TAROPAK 2022 Fair!
The GOLD MEDAL is the most recognizable fair trophy in Poland, awarded for innovation and high quality of products or services!
Products and services that will be presented at the fair stands and stand out on the market thanks to their qualitative, technological or functional values, and can serve as a model for others, may be submitted to the competition.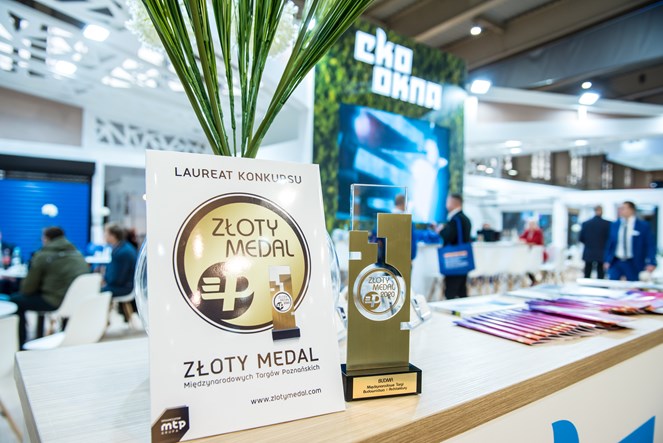 Creating innovation requires going beyond the beaten path and ways of thinking. Not every company can do it. That is why we reward business leaders for innovative products and solutions, because entering new fields and standing out requires, above all, courage.
The winners proudly present this prestigious award won at the Grupa MTP fair, not only at the exhibition, but also use this theme in communication directed to contractors, end users and consumers.
WHY IS IT WORTH PARTICIPATING IN THE PLEBISCIT?
55% of the competition participants declare an increase in sales of the awarded products!
95% of competition participants use the awards they have won in their promotional activities!
The deadline for submitting applications is August 25 this year.