New products from KF Technologie at Taropak Fair 2022
The company KF Technologie has prepared two fair premieres at Taropak: a machine for thermoforming packaging from pulp and a machine for packaging in a paper blister. New products from KF Technologie can be seen at stand 55 in hall 6.
1. Industrial packaging at BIOOPAKOWANIA.pl on the KOCH Pac-Systeme lines: BIO monomaterial blisters cyclePac®, cycleBox®, cycleForm®, folding Box.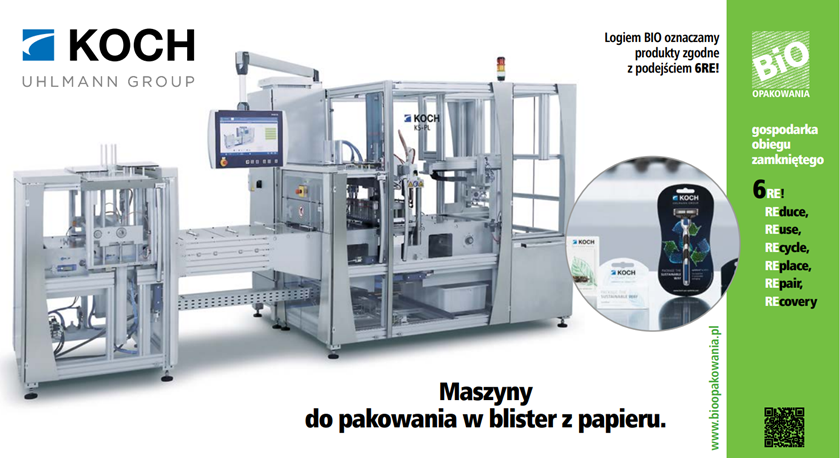 2. Industrial production of BIOOPAKOWANIA.pl from cellulose pulp on Kiefel Naturfomer KFT thermoforming machines; for food packaging, catering, technical products.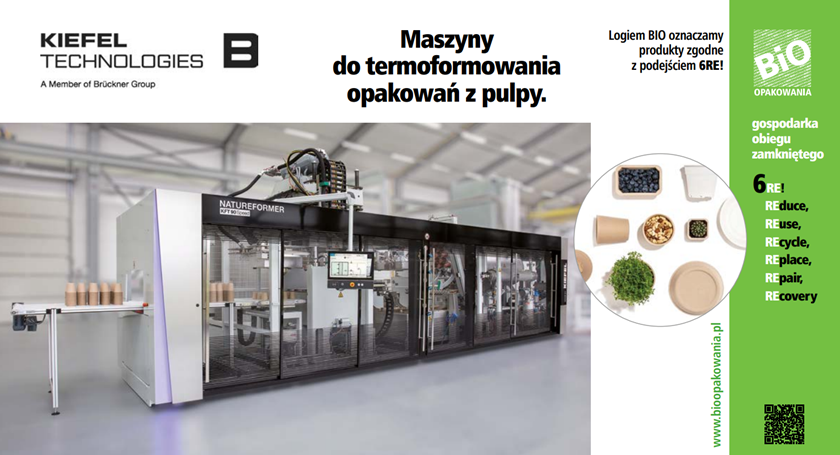 source: KF Technologie